Description
Here is my Messerschmitt Bf 109G-12 in 1/48 scale, achieved by combining Falcon's vacform fuselage conversion with Hasegawa's Bf 109G-6.
The Falcon conversion was originally designed for the Revell Bf 109G-10, so some modifications were required to the wings and the fuselage.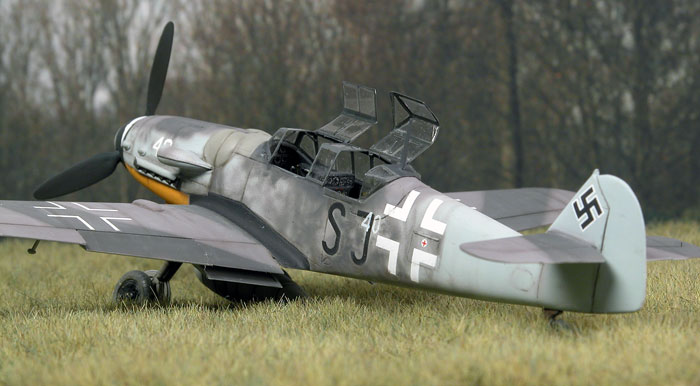 The model was finished using the Testor Aztek airbrush fitted with the "Fine" Tan coloured tip.
Construction and painting of this model will be fully described in the forthcoming Osprey Modelling title, "Modelling the Messerschmitt Bf 109 Part Two".