Description
Here is my Hobbycraft Messerschmitt Bf 109G-6 in 1/48 scale.
The Hobbycraft kit was enhanced with parts left over from an earlier build of a Hasegawa Bf 109G. Hasegawa's detail parts are far superior to those in the Hobbycraft kit, although the Hobbycraft basic shapes are quite alright.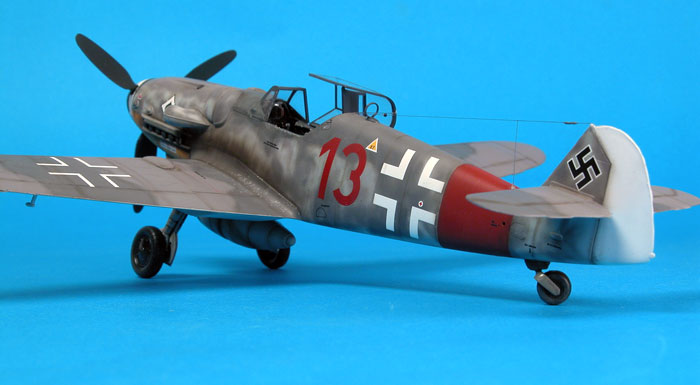 Some of the Hasegawa parts used include the cowl deck, the windscreen and Erla hood, cowl gun bulges and supercharger intake. Some alterations to Hobbycraft's fuselage was required before the installation of the gun deck and windscreen.
The Eagle Editions spinner was also employed.
Markings were scrounged from various sources including an old Aeromaster sheet, with national markings and stencils from EagleCals.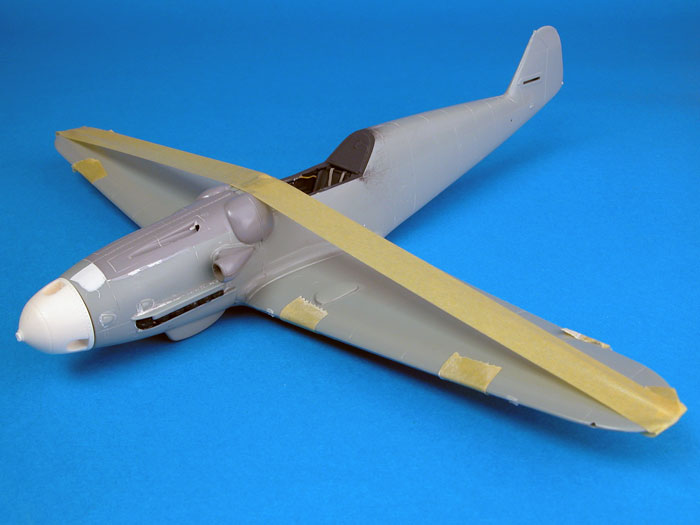 The model was finished using the Testor Aztek A470 airbrush fitted with the "Fine" Tan coloured tip.
These markings represent a JG 53 machine that was loaned to JG 300 as a Wilde Sau during 1944, hence the apparent mismatch between the Geschwader emblem and the RV band.
The final coat was Polly Scale Flat, which delivers an attractive and robust finish to the completed model.
Construction and painting of this model will be fully described in the forthcoming Osprey Modelling title, "Modelling the Messerschmitt Bf 109 Part Two".