Monogram's 1/72 scale


F-4C/D Phantom II
by
Franz Galli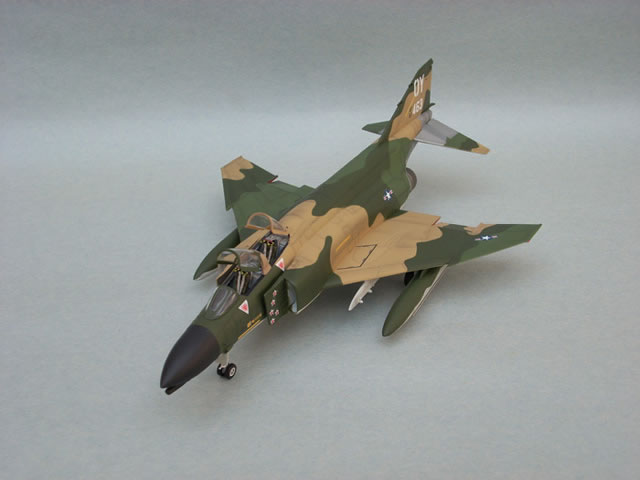 Description
This is the 1/72 Monogram F-4 C/D Phantom kit. It was built out of the box.
I used Testor's Model Master enamels on my model. I used Model Master Dark Green mixed with some drops of Model Master Medium Green for darker green. Model Master Medium green with some OD Green for the medium green and Model Master DarknTan mixed with a few drops of Sand and 3 of Yellow. I also used Aluminum Alclad II and Metalizer paint for the silver part on the tail wings.
I used kit's decals. I weathered the model with pastel chalks, and finally sealed it with Testors Dullcote.