Bronco's 1/35 scale
Fi 103 A-1
by
David Kimbrell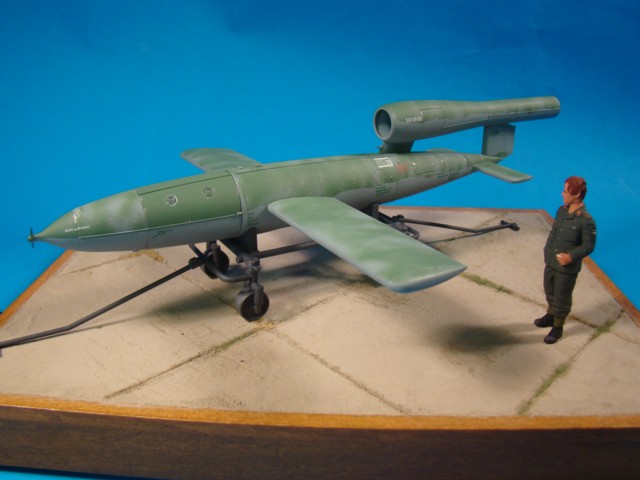 Description
Here is my 1/35 scale Bronco Fieseler Fi 103 A-1 Flying Bomb

The kit is fairly simple and goes together easily. The cart is very nice. It is a little more delicate, but is not difficult to finish. Based on video seen on YouTube, I added a few minor details inside the engine intake. The main item is the scoop which was made using a disposable cone from the tool the doctors use to examine your ears.

The paint scheme and markings are from the kit. The decals go on very well, however, the marking plan does not match that in the Osprey book on the V-1 by Steve Zaloga upon which I based my placement. The sharp edge was achieved using Silly Putty as a mask. Paints were all Model Master.

The figure is a POW figure from Resination that is painted in the uniform of a Luftwaffe Corporal of Artillery. The concrete is made from tile grout.