Construction

Here are some photos of Eduard's beautiful Fokker DVII (O.A.W.) in 1/48 scale.
As this was my first ever biplane model, I had a few hair-raising moments during the construction due to my inexperience in building these types of models. While I had little difficulty with the alignment of the wings, the undercarriage assembly was extremely fiddly.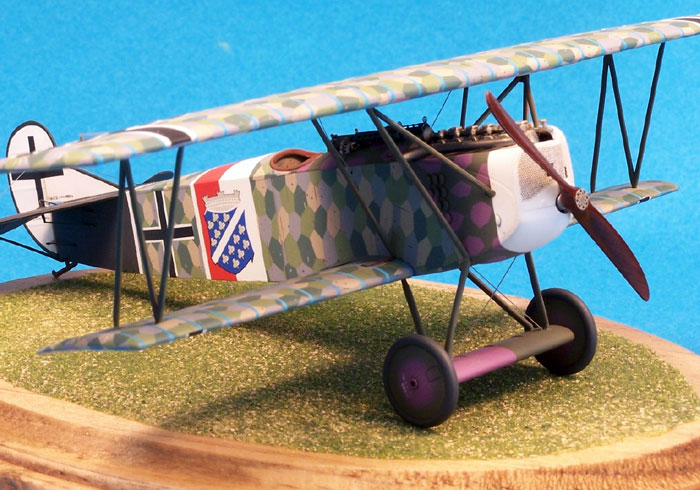 The rest of the construction was relatively uneventful, even for a ham-fisted modeler like me.

The O.A.W. purple and green camouflage was hand painted with Polly Scale paints, while everything else was airbrushed with a variety of Tamiya and Polly Scale paints.

I cannot say enough good things about the Aviprint decals that were inclulded in the kit. They were extremely thin but incredibly tough, and held up beautifully to rough handling during application. I was so impressed with the decals that I purchased three other Aviprint sheets for other aircraft.