IS-3
by
Andrew Judson

Description
Here is a kit that l was lucky to be commissioned to build, and had a lot of fun finishing.
The kit is Tamiya's 1/35 scale IS-3 Stalin with a few after market products.
These included Fruil metal tracks, Aber photoetch, and some resin interior bits from Jaguar.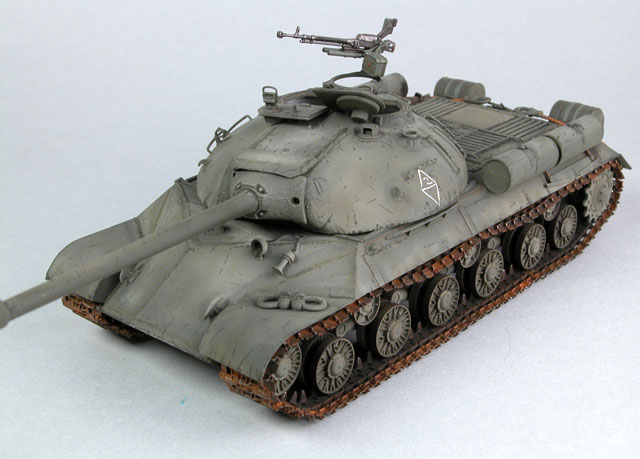 Everything went together really well, and l was very happy with the end result.
Painting was done using an Aztek A470 Airbrush, and the model was finished off with some weathering using Mig pigments.

Home What's New Showcase Workshop Products About Testor Search Links