Description
Here is the Czech Models 1/48 scale Messerschmitt Me 309.
This is my personal interpretation of this rare aircraft. I painted in a particular and hypothetical scheme, representing an aircraft in the middle of the process of tuning and testing.
Themodel comes with resin parts (cabin, and other internal pieces) and plastic. There is no photo-etch included, just wire for landing gear (hydraulic lines).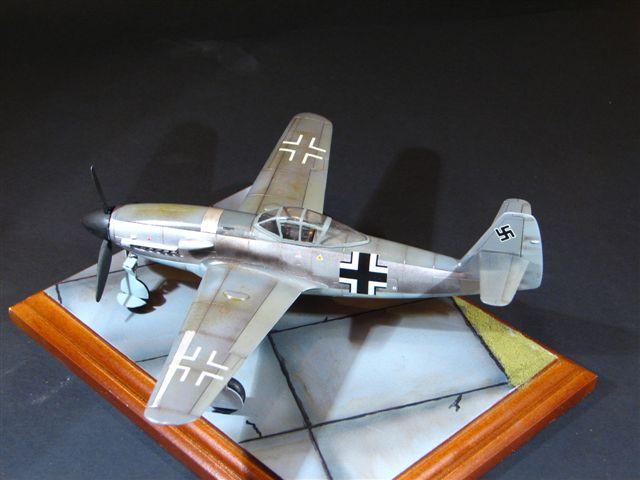 The paints used are Testor enamels (the small rectangular bottles), Aluminium, Silver and Steel color, for the another zones RLM 74, 76, 65 and 02 for some interiors

With the original decals I had some problems They were lost, so I used some cross remaining of another kits....

I applied semi-gloss lacquer for finishing