Description
This is the 1/6 scale Predator figure from Dark Horse.
The figure is presented in cold-cast porcelain. This material is smoother than standard resin and, amazingly, the entire figure is cast in one piece with no seams or imperfections whatsoever. Of course, this high quality comes at a corresponding price!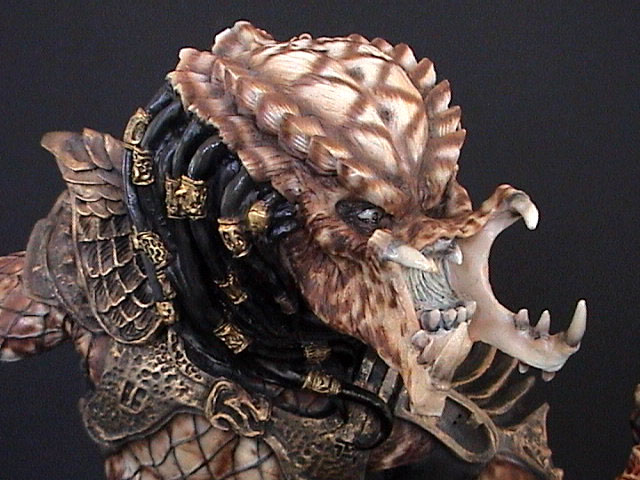 The figure was painted using the Testor Aztek A470 airbrush and mainly acrylic paints. However, the armoured parts were painted with gold enamel before being oversprayed with an acrylic mix of blackish-brown; then rubbed back until a burnished metal appearance was achieved.
Although Chris usually paints exclusively using the airbrush, this time he finished the diamond-shaped mesh using a fine-tipped permanent black marker.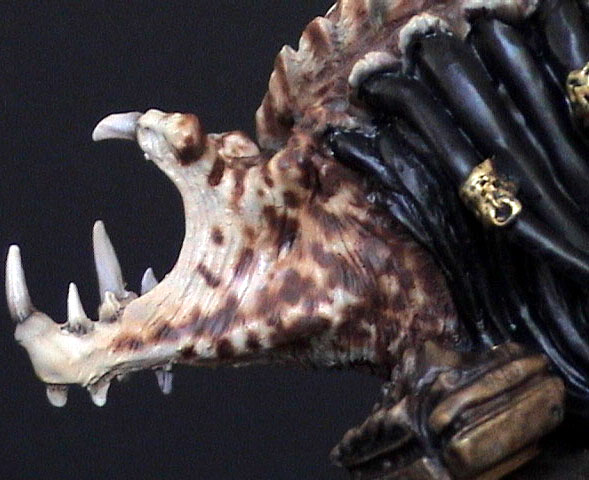 All the remaining details, such as the mottled fur and spots in the Predator's mouth, were applied with the Testor Aztek A470 airbrush.