Description
This is Trumpeter's new SA-2 Guideline Surface to Air Missile with launcher in 1/35 scale.
Chris has always liked this subject, way back to the days of the Airfix 1/72 scale kit. He has been on the lookout for one of these old kits for quite a while, but could never lay his hands on one. When he saw Trumpeter's newly released kit in a local hobby shop, he decided not only to buy the model, but also to build it straight away.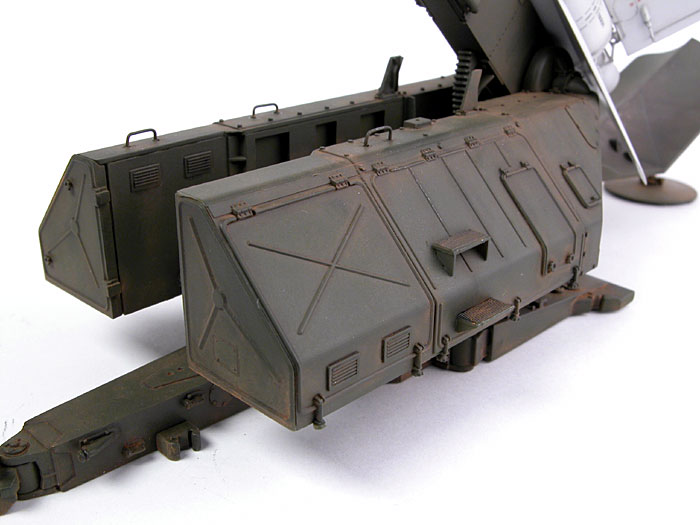 The model is nicely detailed and does not display any ejector pin marks or sink marks when finished.
Chris only needed around 8 hours to build and paint his SA-2. The multitude of decals was a reasonably big proportion of this time!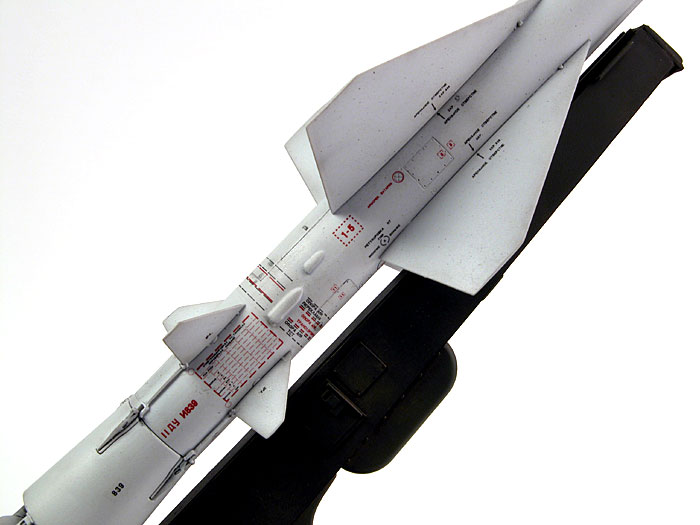 The model was painted with the Testor Aztek A470 airbrush. The missile was sprayed a mix of white and light grey; while the launcher was painted dark green. The blast deflector was "burnished" with Testor Metalizer paints.
Weathering was by way of pastel chalk, sealed under a flat coat.
The finished model is quite striking, and large at over 12" long.