Description
Here is my latest build, Tamiya's 1/35 scale Tiger I, which l had a lot of fun doing as l went that little extra as far as building goes.
The majority of the kit is out of the box, however this is the first time that l have done the Zimmerit coating myself instead of using aftermarket products.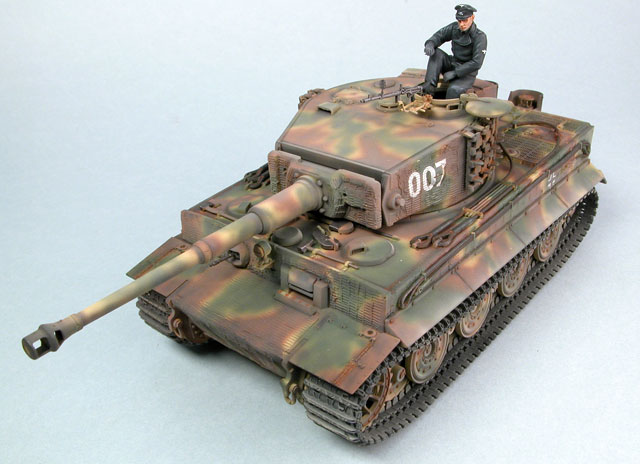 The kit went together really well, which is good as l enjoy the painting even more than building.
Painting this kit was done as usual using an Aztek A470 Airbrush. The paint scheme l decided on is SS-PZ,-Abt. 101, Caen, France 1944. It is a tri color pattern of Dark Yellow, Red Brown and Olive Green.
The figure in the kit is an after market brand, Firestorm from Australia. It comes from the Panther crew set and sits well (literally!) on this kit.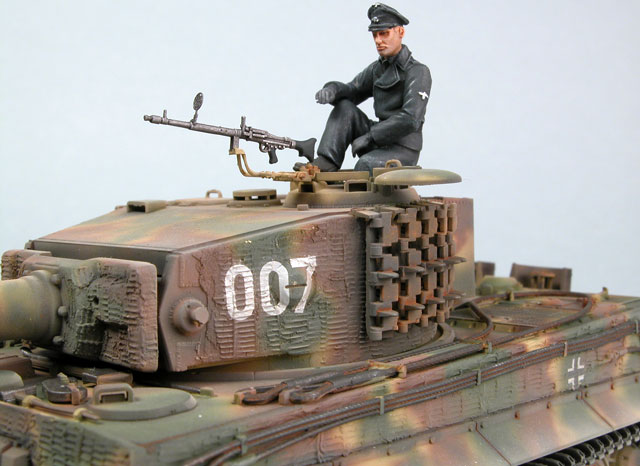 l am very happy with the finished product and have already started two new projects.
Hope you all like it!