Description
Hasegawa's 1/48 scale Macchi C.202 Folgore is an attractive model with only a few fit complications.
I built my Macchi back in 1995, not long after the kit's release. The model was assembled straight from the box.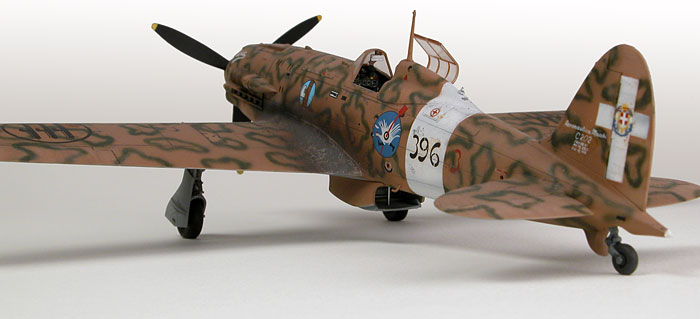 The challenging "smoke ring" camouflage was sprayed freehand using the Testor Aztek A470 double-action airbrush, fitted with the tan-colored "Fine" tip.

Home What's New Showcase Workshop Products About Testor Search Links