Monogram's 1/48 scale


A-26 Invader
by
Alexey Sulla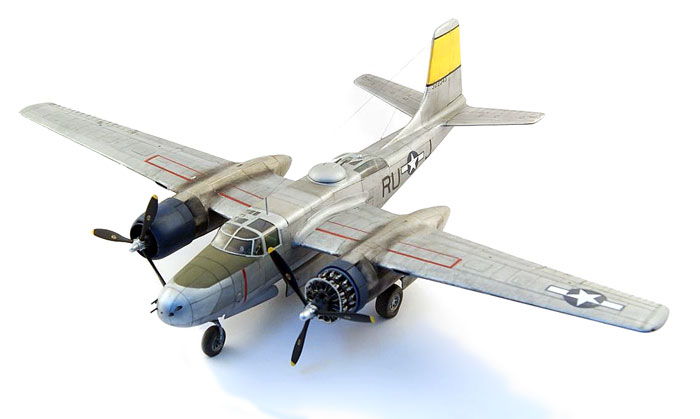 Description
Here is my 1/48 scale A-26 Invader from Monogram.
The model has undergone modifications to the wing and fuselage, which are covered with aluminum foil. All hatches are made from foil. I have been also rebuilt the landing gear bays.
The engines are from Vector with small modifications.
The markings were painted with masks.
Testor's paints were used throughout.