Description
Here is Hasegawa's 1/48 scale A-7E Corsair II.
I did a fair amount of work in the cockpit and seat but the rest of the model was built, for the most part, stragiht from the box.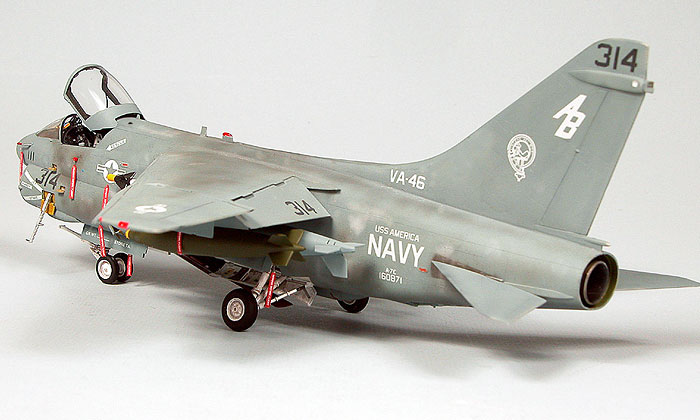 I left the avionics panels closed because the kit detail was poor (in my opinion at least) and I really was not looking forward to starting all over from scratch.
I used a MicroScale decal sheet for VA-46, a sister attack squadron of ours while aboard USS America (CV-66) and of course, Testor's Enamels throughout.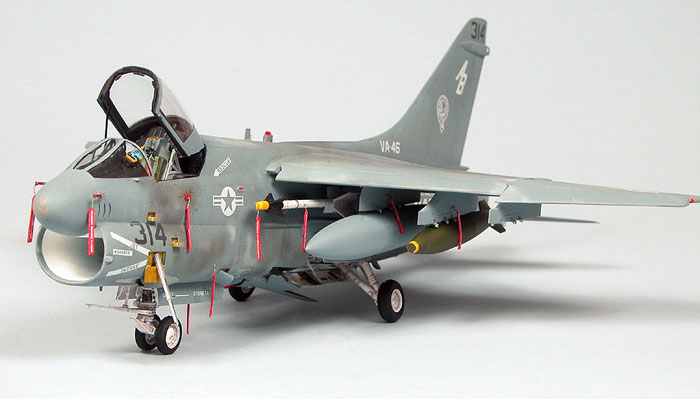 The RBF flags were made on the computer and I tossed in a kneeboard and pocket checklist on the glareshield. No self respecting US Naval aircraft would be without one!