Hawk's 1/48 scale


Grumman Bearcat
by
Frank Cuden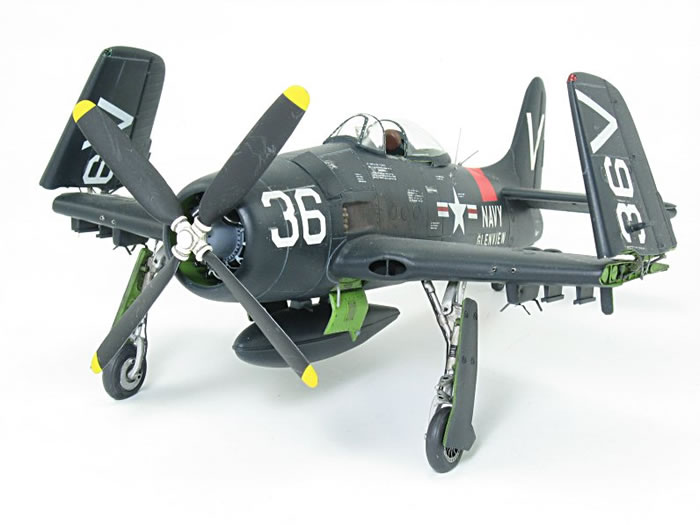 Description
This is the old Hawk 1/48 scale Bearcat that was built many years ago.
I cut the wings and scratched the wing fold detail, added brake lines from thin solder, vacuformed a new canopy, added sway braces to the pylons and used a plastic engine front from some obscure kit that was in my parts box. Using the kit wheels, I scribed in a circumferential tread pattern on the tires.
Cowl flaps were scratch-built from .010 sheet plastic and glued in place. I used plastic tubing for the exhaust pipe bank.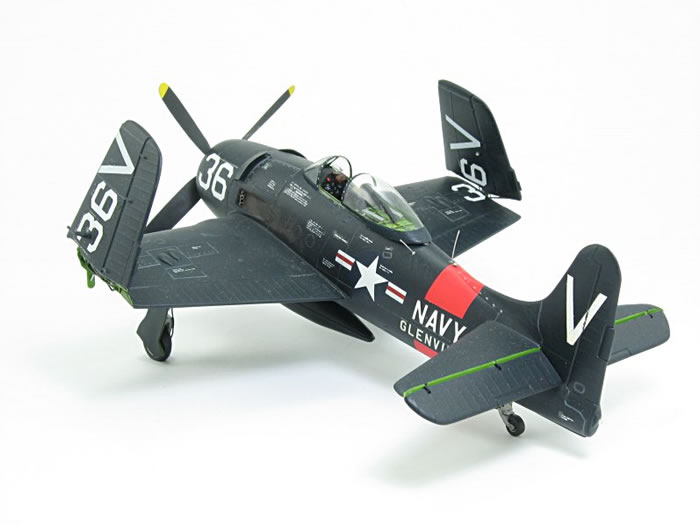 I used Floquil B & O Enchantment blue overall and Testor's Chromate Green for the wing folds, inner gear doors, cockpit, wheel wells and inside of the cowling.
A panel line wash of gray water color was applied, along with a Prismacolor silver pencil for some rivet heads. Pactra Flat Aluminum coated the landing gear legs.
White stenciling came from my decal stash while the numbers and letters were gleaned from various extra manufacturer's decals that I keep on hand for such purposes.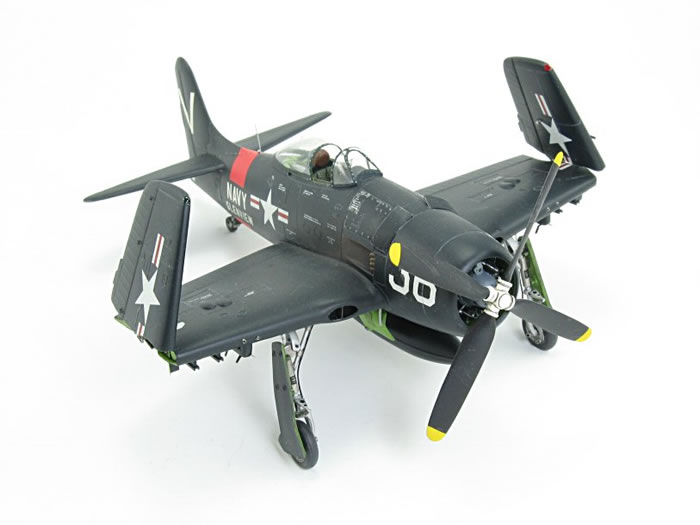 All in all, this was a fun challenge and the build occupied many pleasant evenings.