1958 Chevy Impala
by
Andrew Judson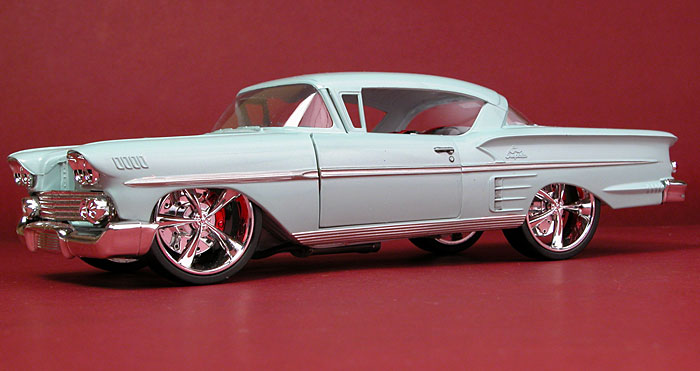 images by Brett Green

Description
This kit was built for a competition at a local Hobby Shop. The idea is for everybody to build the same kit - AMT's '58 Impala - and then transform it into whatever they like.
My version is a kind of retro pro street car!
The kit was built mostly straight from the box apart from the wheels, harness, seat belts and the top end of the engine which has been converted to a fuel injected big-block.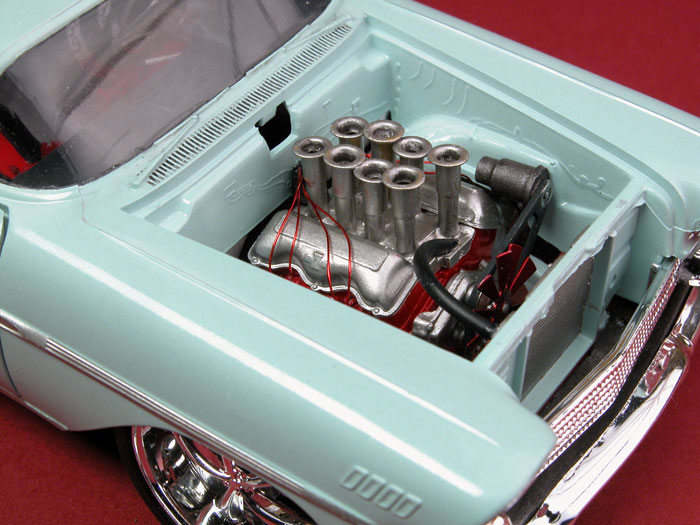 The model was painted with my Aztek A470 airbrush.
The kit was good fun to build and I hope that you enjoy it.
Home What's New Showcase Workshop Products About Testor Search Links