Introduction
Here is my 1/48 Tamiya F4F Wildcat backdated to a -3. I did this so I could model LT Edward "Butch" O'Hare's aircraft he was flying when he defended USS Lexington in 1942.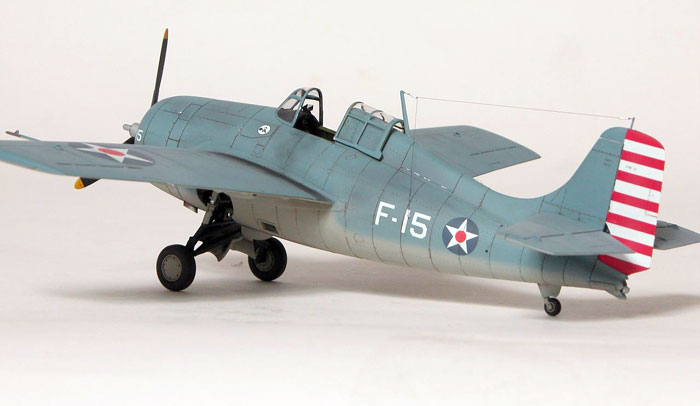 Construction
I used Medallion Models' resin wings (which were absolutely awful) to do the majority of the conversion. It would have taken less time to use the kit -5 wings and convert them.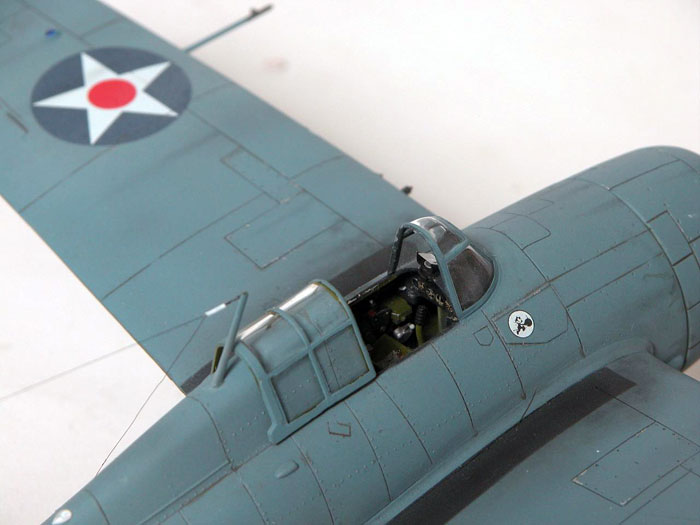 I did a little bit of work in the cockpit, Waldron instruments and seat belt hardware and a scratch built gunsight (the one in the kit was a later version than the one LT O'Hare had).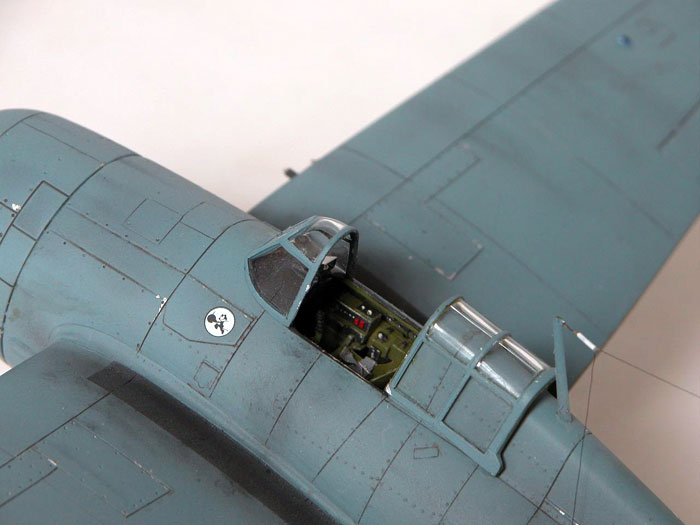 Painting
As always, the model was painted with Testor's Model Master enamels throughout and my Badger 150.