Classic Airframes' 1/48 scale
Heinkel He 51
by John Valo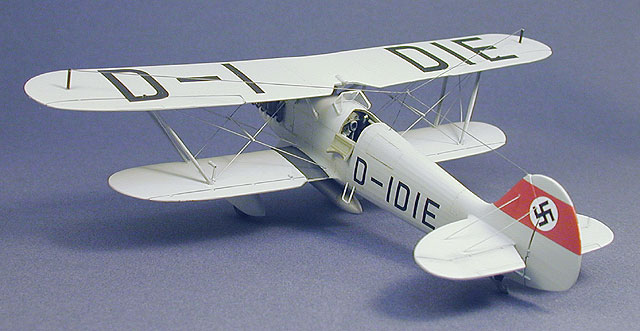 Description

Here are a few shots of my recently completed Classic Airframes He-51 (Luftwaffe Service). It is finished with PollyScale paints and rigged with fine monofilament.
The irresistible DI-DIE markings are one of four marking options offered in the kit.
Overall, this is a nice little kit that builds quickly. Just be prepared to spend a while adding the rigging wires - there are a lot of them!
Home What's New Showcase Workshop Products About Testor Search Links