Description
Here is my 1/35 scale Tamiya Hetzer.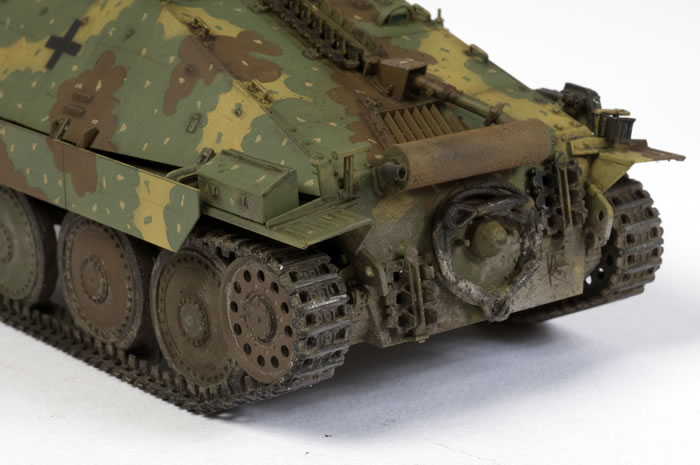 I built this model straight from the box as a canvas for demonstrating hard-edged camouflage painting techniques in the forthcoming Osprey book, "Airbrush Master Class".
The model is a sheer delight to build. The fit was almost perfect, with no putty required whatsoever.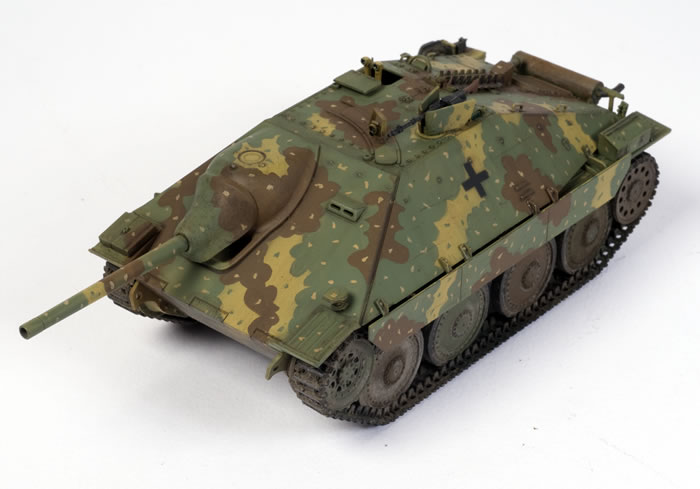 My Hetzer was painted using the Testor Aztek A470 airbrush and Polly Scale finishing products.