Description
Here is my 1/72 scale Junkers Ju 290 based on the Revell kit.
I built the model straight from the box except for the conversion which I built from scratch.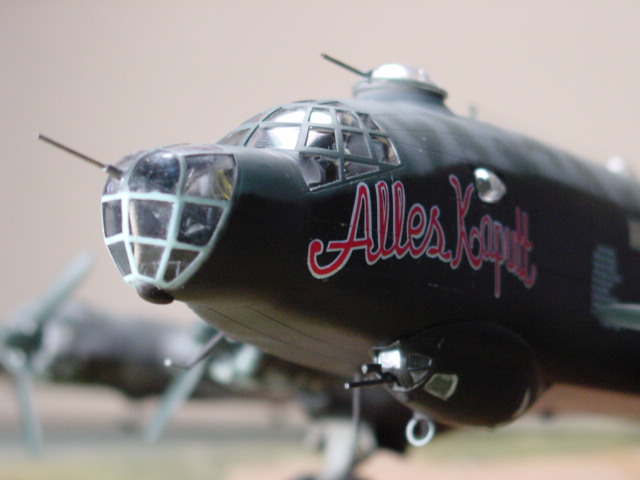 The kit is beauty to build, the only mistake is on the poor shape of the tail and in the join of the flaps on the under wing,
No putty was required because the parts joint perfectly, and only minor sanding was necessary.
I painted the model with Testor's Model Master enamels 73 /72 upper surfaces and then RLM 75 encircling the base camouflage, creating the mottle in reverse.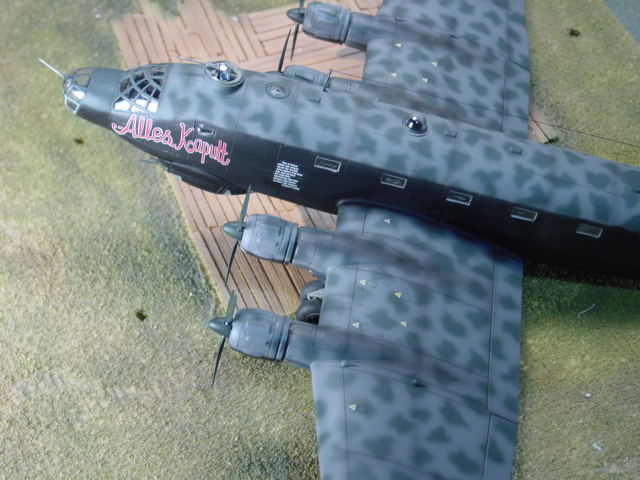 Decals were made on my Alps MD 5000.
Many thanks to Padraic Conway for helping me with the crew names on the side of Alles Kaput.