Description
Here are some photos of my 1/48 scale Shanghai Dragon Ju 88 A-4 converted into a reconnaissance Ju 88 D-2,
All changes are totally scratchbuild. I have changed the radiators , propeller blades and noseI also modified the bomb bay doors to accommodate the three holes for the cameras.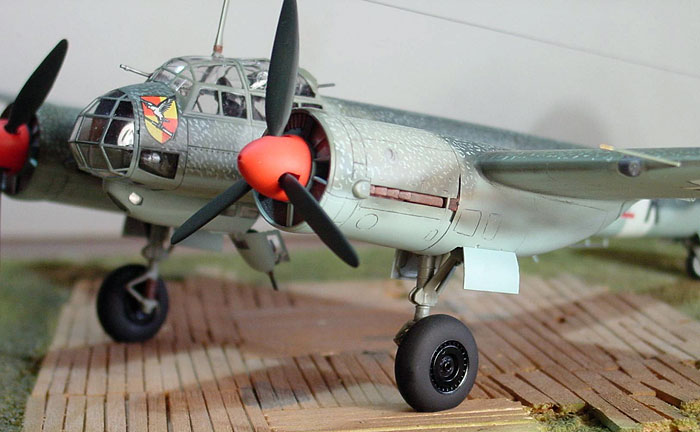 I made all the decals except the swastikas using my ALPS MD 5000 printer, based my model in the photo of the Official Monogram Guide page 123.
I have received e-mails saying that the dot camouflage effect is a result of a failure on the negative, but I love to paint complex Luftwaffe camouflage so I decided to finish the model as appears in the book.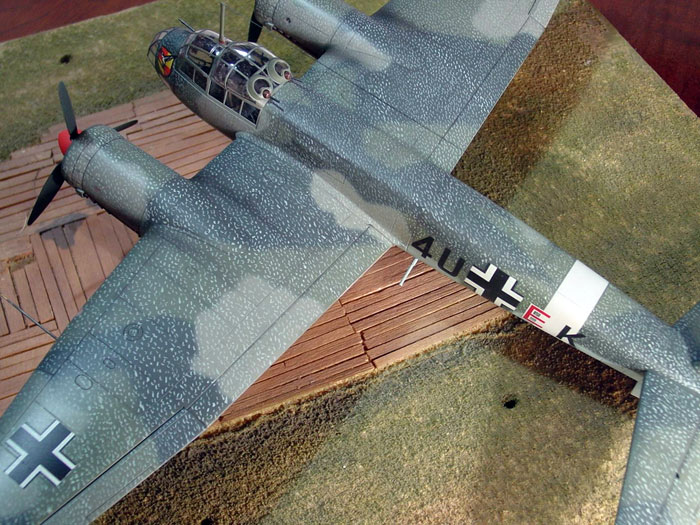 I used Testor's Model Master enamels, RLM 70/71/65 upper surfaces and 65 under the plane.