Pz.Kpfw.II Ausf. L "Luchs"
by
Andrew Judson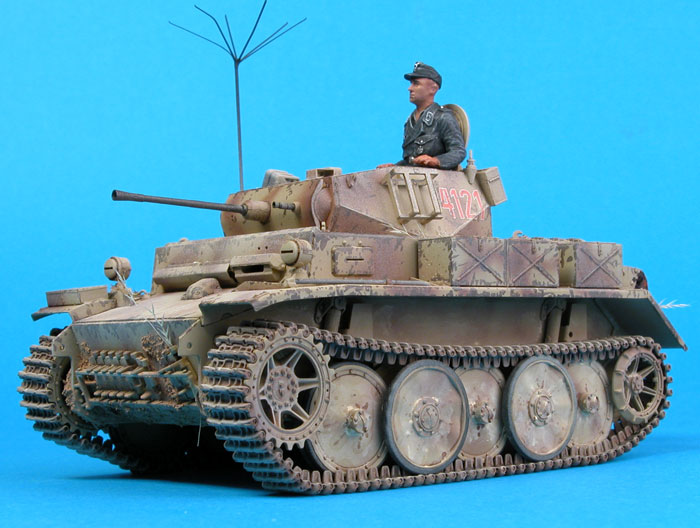 Description
Now here is a kit that is definitely worth having in your collection, especially if you are an armour nut like myself.
The kit is from a "new kid on the block", Tasca. It is kit number 35-001, Pz.Kpfw.II Ausf. L "Luchs".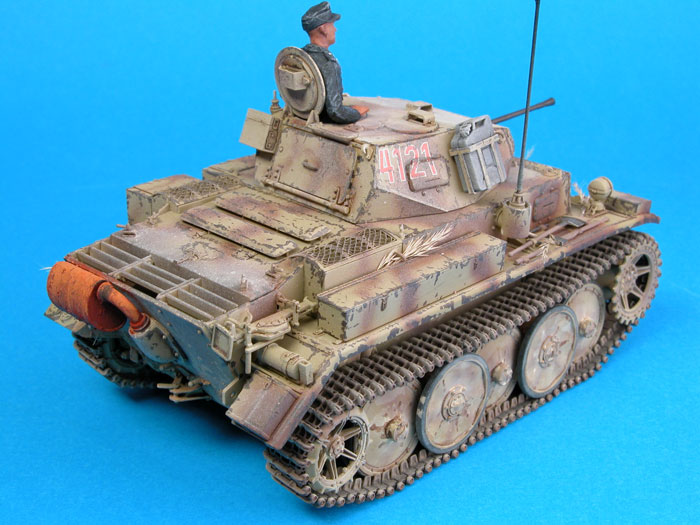 The kit is quite complex with four sprues of parts and a small photo-etched fret, so it is probably not for beginners. While building the kit I found that I needed to put a bit of thought into sequence of construction, otherwise some parts will be difficult to paint later on.
Two things that particularly impressed me were the working suspension with moving torsion bars and the high quality of parts fit.

Painting
Painting was conducted in two stages. First I completed the lower half, then painted and weathered everything. I ten constructed the upper half, masked off the lower then painted the base colour and camouflage scheme. The masking was removed and weathering of the upper half was done, making sure to blend this in with the lower part completed earlier.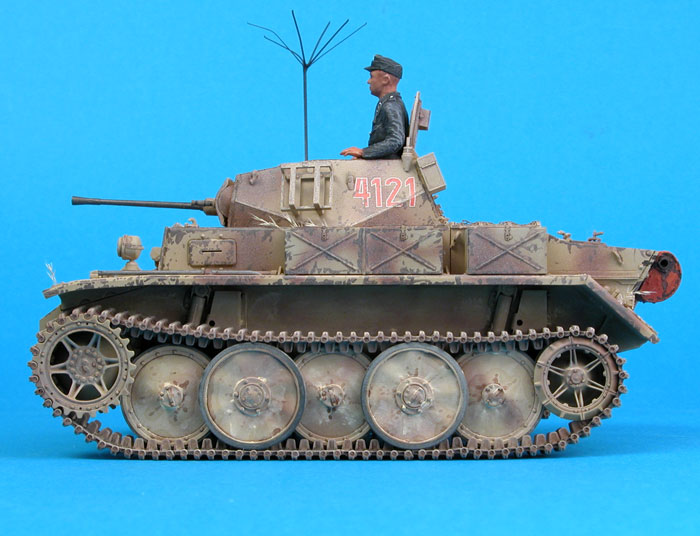 All paints were sprayed through an Aztek A470 airbrush.

Weathering
The tedious job of paint "chipping" was next. A dark brown colour was used, followed by a misting with a dusty finish to tone down the final effect.
Dried mud, dust and mud was added using MIG Pigments mixed with water and applied heavily. Once dry, the effect looks like real caked-on mud.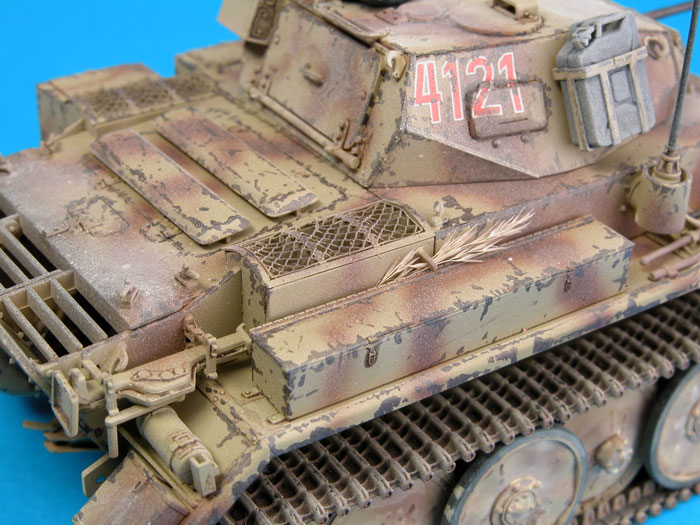 The dust was brushed on dry, as was the rust effect on the exhaust and muffler.
The only addition to the kit was the tracks. These were sourced from WWII Productions. These amazing tracks are individual resin links which click together and remain fully workable - very handy with the working suspension!

Figure
Last but not least is the figure, which was supplied with the kit. Normally, I would at least replace he head with a resin item but not with this little gem. I painted the Commander in a basic SS Panzer uniform and then picked out the wonderful detail with a fine brush.
Testor's Model Master enamels were used for the flesh tones.
I really enjoyed building this kit and look forward to future releases from Tasca.
Home What's New Showcase Workshop Products About Testor Search Links