Description
I took the venerable Monogram 1/48 scale P-39 Airacobra and finished it in Soviet markings.
Apart from rescribing, adding that little splitter in the air intake scoop, opening up the wing scoops and filling in the wing guns to make it a "Q" the model is built straight from the box.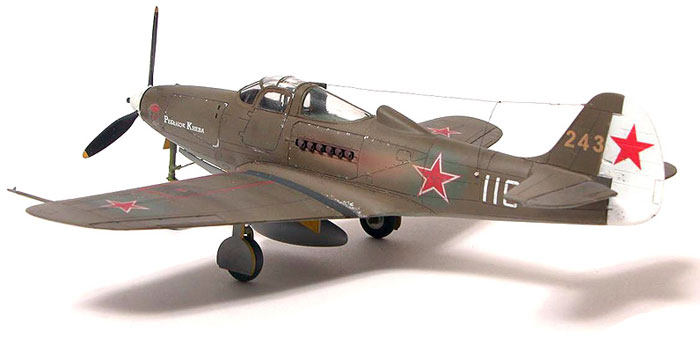 The P-39 was painted with Testor's Model Master enamels and home made decals on the ALPS.
Here is the inspiration for my Soviet Airacobra - a profile from an article on the "Modeling the VVS" website, "Colorful Cobras - P-39 Colors and Markings in VVS Service Part II"