Panther II
by
Andrew Judson

Description
This model has been sitting on my shelf, half built, for three years. At last here it is finished after being egged on by a friend.
It is Dragon's 1/35 scale Panther II.
The model was built straight from th box. The kit went together really well except for the individual track links, which were fiddly.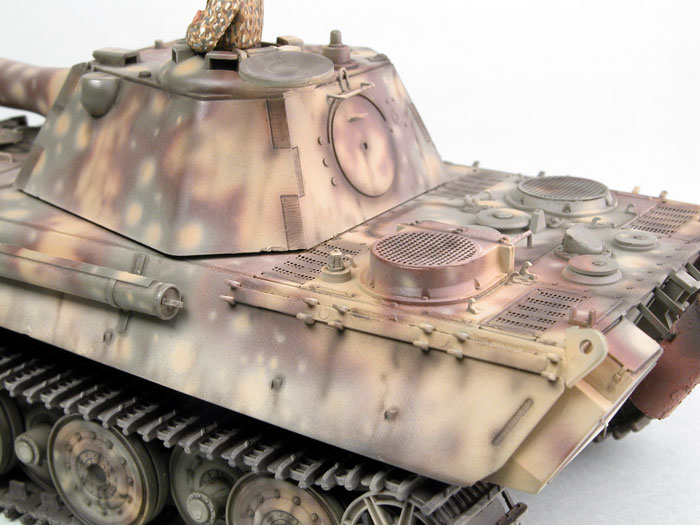 Painting was done using a Aztek A470 Airbrush.
The Panther II did not reach service before the end of the war so I had complete flexibility to choose whatever hypothetical colour scheme I wanted. I decided on a very aggressive and heavily weathered ambush pattern.
Overall i am happy with the end result.
Home What's New Showcase Workshop Products About Testor Search Links