T-34/85
by
Andrew Judson

Description
This is Dragon's 1/35 scale T-34/85 Model 1945 tank, built straight from the box incluuding the kit-supplied individual link tracks.
The only addition to this vehicle are the markings. These were sourced from an Archer Fine Transfers set, and were a dream to use. Simply set the marking on the painted kit, and rub down with the handle of a paint brush. Voila! Instant markings with no carrier film, silvering or unrealistic shine.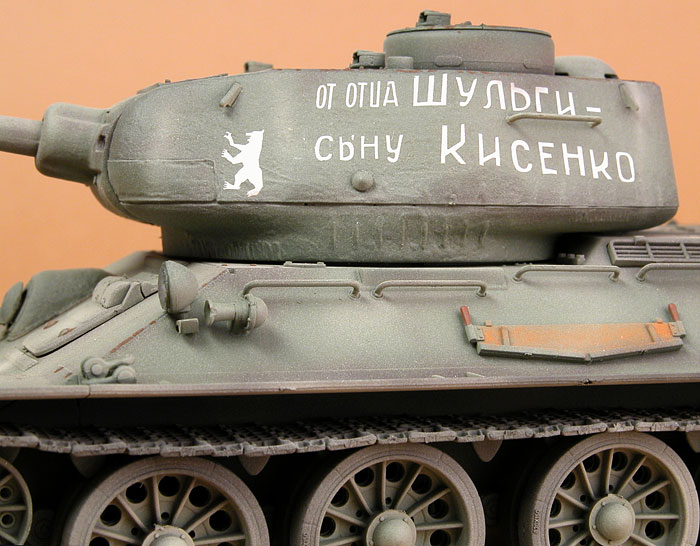 I used my Testor's Aztek A470 airbrush to paint this model. MIG pastels were applied after the paint job to flatten the finish and add a layer of dust from heavy battle.
Home What's New Showcase Workshop Products About Testor Search Links