German
U-Boat Crewman 1945


by

Andrew Judson

Description
I have had this 1/35 scale Royal Models vignette for some time and, even though I always wanted to build it , something else would always seem to come along and distract me.
Recently a client of mine asked if I would be willing to part with it and I agreed so, finally, here it is built and painted.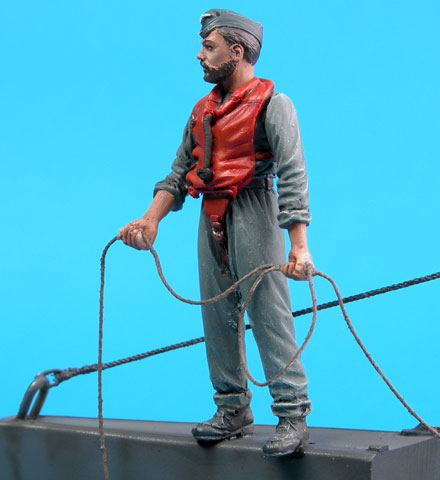 Construction was very straightforward with only seven parts to assemble.
I finished this as a late war figure, depicting a U boat that hasn't seen much action hence the clean appearance.
Painting was done using combination of a fine paintbrush and the Aztek A470 Airbrush.
Home What's New Showcase Workshop Products About Testor Search Links