Now Showing:

Painting Luftwaffe Mottle Camouflage

To view the movie, click the link above, or click the play button (twice) on to view the YouTube version below:

The resolution of the video does not permit viewing of fine details. The images below provide a better view of the progress of the model:
1. Masking
The model is masked with commercially available, self-adhesive camouflage masks. Small blobs of Blu-Tack are used to lift the edges of the masks off the surface of the plastic.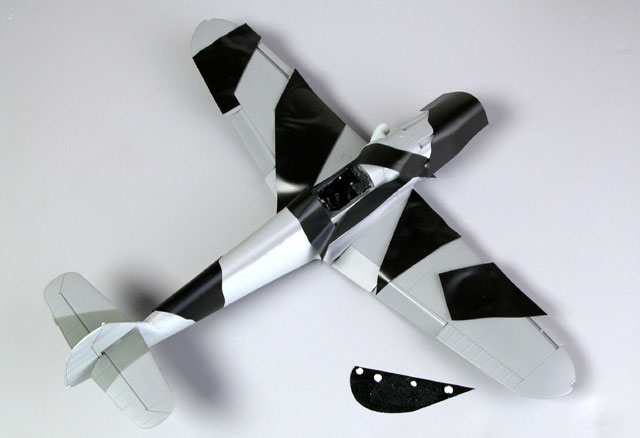 2. Painting Completed
The masks have been removed and mottled camouflage has been applied to the fuselage sides. This pattern has been applied according to the reference photo supplied with the Eagle Cals decal sheet.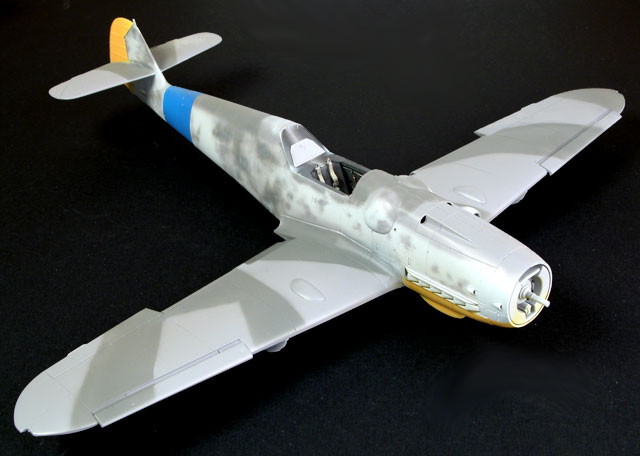 This close-up view shows the layers of spraying and overspraying. Thin coats of paint are essential for this task: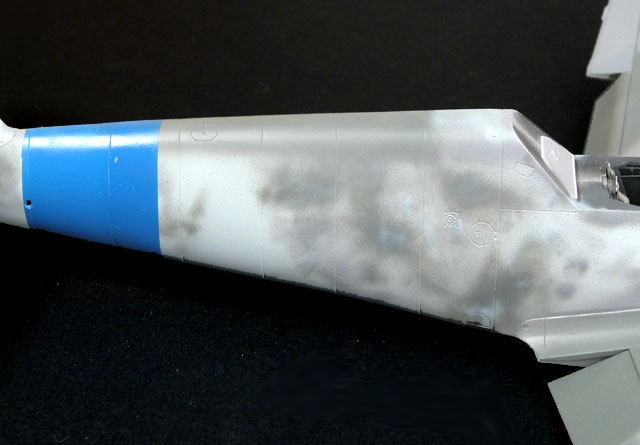 Sneak Preview of Part Seven - Decaling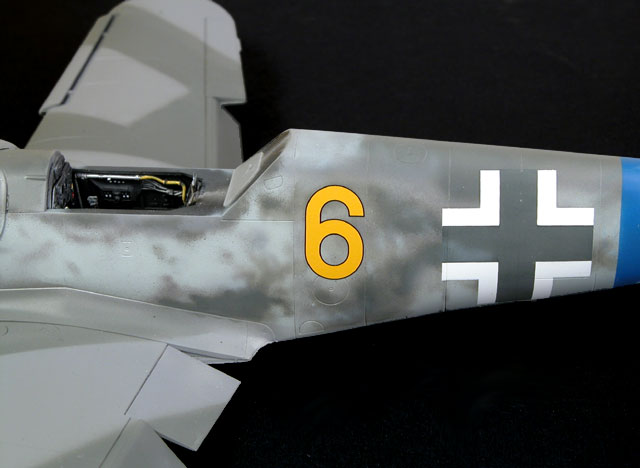 Video Details
Video File Format - Windows Media File (WMF)
File Size - 3.0 MB
Movie Length - 4 minutes and 1 second
If you don't have Media Player, you can download it for free by following this link (for Windows or Mac).